Get a jump start on your degree, get ahead in classes, or catch up on credits.
Session A: May 20 - June 28
Session A2: May 20 - June 14
Session A3: May 20 - June 21
Session A4: May 20 - August 9
Session B: July 1 - August 9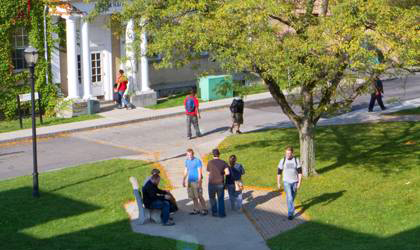 I am a continuing student...


Continuing Students, you can register for Summer Session courses on Banner.
I'm not currently enrolled at SUNY Cobleskill...
Show Me the Details to Register
Our Summer session is open to non-matriculated students to take courses part-time.
---
Already registered?
Students MUST complete the web-based check-in process to be considered an enrolled student at SUNY Cobleskill for the summer 2017 session. In order to complete the web-based check-in process you will need your SUNY Cobleskill identification number and six-digit PIN. If you have taken classes at the college before, you will already have used these numbers previously. If you are a new student to SUNY Cobleskill, these numbers were sent to you in separate email messages at the time of your enrollment in the course(s).
When you complete the check-in process you must print your official academic schedule.
In order to be successfully checked in, you will need to complete the following:
Pay all financial obligations to the College
Submit all required medical forms (applies to new students taking six (6) or more summer session credits)
Obtain your official CobyCard (if you do not already have one)
Complete the web-based check-in process
Please note: For all students, payment is due by May 6, 2019. Failure to pay on time will result in your courses being dropped from your schedule.