University Police: 518-255-5555
University Police care about the health and safety our students and are trained to respond to Mental Health Crises. They can help with assessments and connecting students to treatment.
Give them a call 24/7 at 518-255-5555.
Mental Health Emergencies:
University Police provides 24-hour emergency crisis assessment and intervention throughout the academic year. University police have the option of consulting with The Wellness Center as needed.
Three main categories of emergencies include:
Suicidal thoughts, gestures, or attempts.
Homicidal thoughts, gestures, or attempts.
Demonstrated inability to care for oneself.

Any reference of threat to harm self or others should be judged as serious.

MCAT Crisis Hotline: 1-877-369-6699 or 1-844-732-6228
The Mobile Crisis Assessment Team (MCAT) offers individuals a chance
to speak with a crisis worker to help you with your anxiety, self-injury, suicidal or
homicidal ideation, and more.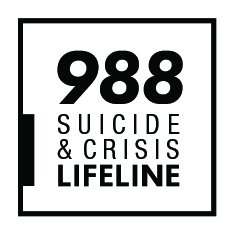 988 Suicide & Crisis Lifeline
988 offers 24/7 access to trained crisis counselors who can help people experiencing mental health-related distress. That could be:
Thoughts of suicide
Mental health or substance use crisis, or
Any other kind of emotion distress
People can call or text 988 or chat 988lifeline.org for themselves or if they are worried about a loved one who may need crisis support.
988 serves as a universal entry point so that no matter where you live in the United States, you can reach a trained crisis counselor who can help.
If you or someone you know is suicidal you can contact the Wellness Center during business hours
Monday-Friday 8 am-4:15 pm at 518-255-5225 or contact University Police 24 hours a day at 518-255-5555.